Debt Collection Process for Houston Business to Business Collections
We Have a High Success Rate in Collection of Large Claims Across the USA and Global Collections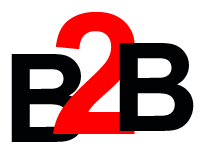 We use a unique debt collection process which results in an overall 85% success rate.  We never earn a fee unless we collect.  Our firm has developed a successful debt collection process in order to analyze our technique in recovering the debt.  Each of our debt collection specialists has years of business and collection experience.  Some of our debt collectors have advanced degrees.  We specialize in commercial collections and this enables our debt collectors the ability to implement our unique collection process at competitive contingency rates.
Our approach versus the typical standard collection agency has major differences.
| | |
| --- | --- |
| Our Firm | Standard Agency |
| | |
| Fully research client | Automated letters |
| Review client information | Data entry with no thought process |
| Develop and analyze plan | Use predictive caller |
| Get debtor to conversate   | Read a phone script |
| Call, fax, email and mail | Low paid collectors |
| Listen, understand and probe | Make threats |
| BBB A+ rating | FTC complaints |
| Negotiate    | Intimidate |
| Collect and remit | Collect only the "easy money" |
| Make 2nd Effort  | Drop a difficult case |

Our Debt Collection Process
Our debt collection begins with verifying all contact information provided to us by our clients and by gathering any additional information on the debtor.  We mail, fax and email a short letter of demand within one business day of getting the claim in our system.  Our primary method of communication is by phone and followed by email when necessary.
When we are able to reach the debtor, we then go through a series of questions to obtain the reason why the debt has not been paid.  By getting the real reason why the debt hasn't been paid, we can develop our collection strategy.  This means that by getting a clear understanding of the debtor's business, secured debt and personal guarantees, we can then find out why payment isn't being made.
We make a dozen phone calls during the collection process.  It can be quite challenging to get a debtor to answer because many have caller ID, live call screens, and voicemail systems.  We are very relentless and persistent.  There are some clients, we call several times a day from very early morning so we can get a live person on the phone.  We never use a predictive computerized dialer.  We don't leave messages each time we call.  Instead, our debt collectors use their intuition, experience and specific history of the debate to decide when and if we call.
We are permitted to call debtors on their cell phones.  We may have to do specific research to get certain numbers which may involve calling neighbors, relatives, and neighboring businesses.  We are always discreet when we talk to a person outside of business, but we also make sure the debtor gets the message we are looking for them.