Business to Business, Commercial Collection Agency Houston
Houston Commercial Collection Agency Handles Large Claims
We collect from LLCs, proprietorship, corporations, and partnerships.  We are also trained in collecting against individuals who are liable for a business debt, which typically happens if the person signed a personal guaranty, let their corporation status expire, committed fraud or owns a proprietorship.
Our main focus is on commercial collections where we have an overall 85% success rate.
Business to Business Collections
We handle all size claims ranging from $100.00 to $1 million.  Our expertise in large claims is unrivaled.
Our Process of Collecting a Commercial Debt Obligation:
Our debt collection process contains the following:
Our Network of Attorneys
If our efforts to collect are not achieved, we then perform an asset and liability investigation to determine if the accounts are suit worthy. After the investigation is complete, we will confer with you, our client, to decide if litigation is the next logical step. In which case, we have access to a network of attorneys that will be able to pursue litigation in every jurisdiction in the United States.
Complete Background Investigation
In conducting a complete background investigation, we get a good understanding of the debtor, the ownership, the business and the employees.  We find out how large the business is, how long in business, and how the overall business is currently doing.  We investigate the owners, employees and managers backgrounds.  We use this information in developing a strategy for any possible negotiations.
How We Handle Skip Tracing
There are times when some companies just disappear.  We investigate and confirm if they are no longer operating, try and find their current location or if they are operating the business under a new name.  We track the owners of the personal liability of the business debt to make a firm confirmation if the business is closed.  Our research techniques consist of contacting and finding relatives, landlords or neighbors of the debtor.
Credit Analysis
Many collection claims stem from a debtor having financial woes.  We attempt to understand the personal and financial situation of the owner along with the overall financial position of the company in order for us to negotiate a strategy and conduct any negotiation.
Payment Plans Offered
It's unfortunate, but most commercial collections, the debtor is not financially able to make a one-time payment.  We enforce and negotiate plans which may include bi-weekly, weekly or monthly payments.  The plan negotiated is documented and we strive to get the payment plan automated.  We prefer to get the debt owed to be paid to you immediately.  If we have to work the payment plan out over an extended time frame, this is still superior to not being paid at all and having to go to court.
Settlement Agreement Process
There are times when disputes arise where one party reports a damage claim against the client.  The final result may wind up being that our client will need to accept less than the full amount owed as part of the settlement.  This means the debtor may be delinquent with a number of vendors and have to only pay a limited amount to satisfy the old debt.  A long-term payment gets the full recovery, but it is still better to get a negotiation on a settlement agreement where the debtor will get a discount but must pay the full amount immediately.
Collection Litigation
If the matter can't be resolved on a voluntary basis, we turn to our one of our nationwide attorneys who practices debt collection.  We will recommend a suit; but only, if we see a high likelihood of receiving a substantial investment return.  Clients must approve all litigation beforehand.
Judgment Collection
Our main goal is to win the lawsuit.  After winning the lawsuit, the judgment must then be collected.  If the debtor doesn't agree to pay the debt after judgment, there are many court-ordered processes for judgment we can utilize.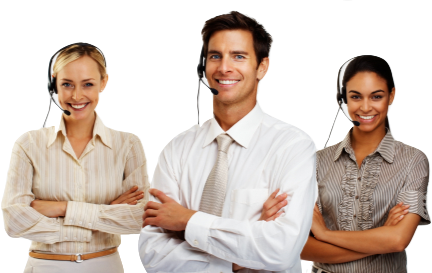 Debt Collections Agency Houston Business Debt Collections . Collection Agency Houston Collection Agencies in Houston.