Debt Collections Agency Houston
Business to Business, Commercial Collections, Consumer Collections – National & Local Collections

GKD Debt Collection Agency Houston
We collect the debt for Business to Business and Business to Consumer.  We collect debts locally in Houston and nationally across the United States. We specialize in large claims and work with an assortment of commercial companies, bank cards, and credit cards.  If your clients, customers, vendors or partners default in the payment of services rendered by you, we take exhaustive efforts to collect monies owed to you.  There are NO UPFRONT FEES. We offer an assortment of contingency rates*.
Years of Commercial Debt Collection Experience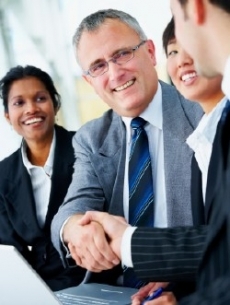 Our knowledge of collection laws positions us in a unique environment on how best to retrieve your money.   Our debt collection techniques developed and refined over several years is our strength.  We have, at our disposal, state of the art technology and resources to manage our daily operations to best serve you. We never use scripts, auto-dials computer, or junk mail.
We Use a Network of Attorneys If Litigation is Necessary
When we find it necessary, we will do a second full collection effort under our attorney's law firm name at no extra cost.  If we find you need litigation, we have a large network of debt collection lawyers who will work on a contingency basis.
Highly Reputable Houston Debt Collections Agency
We are a debt collection agency that collects your delinquent accounts using our vast network of debt collection experts. Our personal collections experience and communications with other agencies and law firms convinced us there are better ways of collecting your debts – faster and with a higher collection rate.
Do You Need a Commercial Collection Agency?
If you are on this site, you are probably seeking a debt collection company.  Is someone not paying you what you are owed and are you wondering if we can help you as a collection agency?  If you have been spending time sending faxes, letters or emails and making calls with no return calls; we can give you the guarantee that the customer is definitely ignoring you.  As a debt collection agency, we can assist you.

We Can Help You Start Saving Money
We can help you start saving money when you start utilizing our debt collection agency.  We will spend the time getting your money while you utilize your time working with good customers in keeping them happy while the cash and revenue flow.  When your customer makes it quite clear they aren't going to pay you, it's time to take a different approach.

FULL-SERVICE COLLECTIONS COMPANY IN HOUSTON
SPECIALIZED COLLECTIONS AREAS INCLUDE: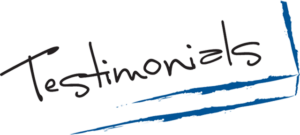 Residential Collections for a Remodeling Company in Houston
I can definitely say that I'd recommend GKD Associates to anyone. Their agency was beneficial to us in collecting an account that I have tried to collect unsuccessfully for over 7 months. Additionally, they were able to collect the 34k owed within 8 days without alienating our customer. Overall, my experience with GKD LLC is one that would fully endorse to anyone. – Rico G, Owner, Rico's Construction
Commercial and Residential Collections for Power Generator Company in Houston
I am writing to let you know how pleased we have been with the service provided by GKD Associates. Because of your service, I no longer have to take the time to call customers who are slow paying and listen to their excuses. Your written demands get their attention in a way we never could. As a result of your services, some of our traditionally slow-paying customers have started paying on time and we have collected on some debts that we probably would not have collected. – Tonia E, XLG Logistics
Consumer Collections for Animal Hospital in Houston
Although I have only been using a collection agency for a short time, I can honestly state that GKD Associates were able to fully comprehend my issues and help me recover funds in a short time. – Melvin B, Mississippi Resources